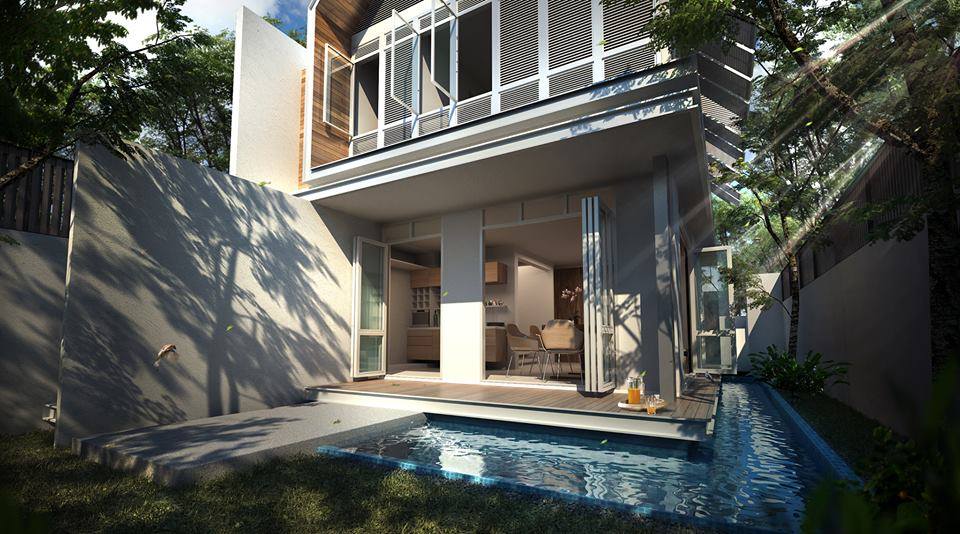 The Project : H Two Villa, land title deed no. 21137, approximately area 4 Rai.


Since we believe that living is more than being in a building or a structure, we are offering new way of living via a deliberately designed project, the project which is made by architects' heart. GARAGADA is a group of architects offering an alternative way of living which is unique and qualified. For the optimum aspirer, we provide the combination between aesthetic of living and attention of design and construction.

H.TWO VILLA.The optimum combination between two architecture styles, Thai colonial and modern, brings about an unique architecture with the sense of local culture and modern style.

As a common facility of the project, large green landscape with swimming pool area is also designed to be accessed from surrounded residential units so as to build a close community.

The entrance gate is designed to be modern and cozy with 24 hours security support and automatic remote for every residents.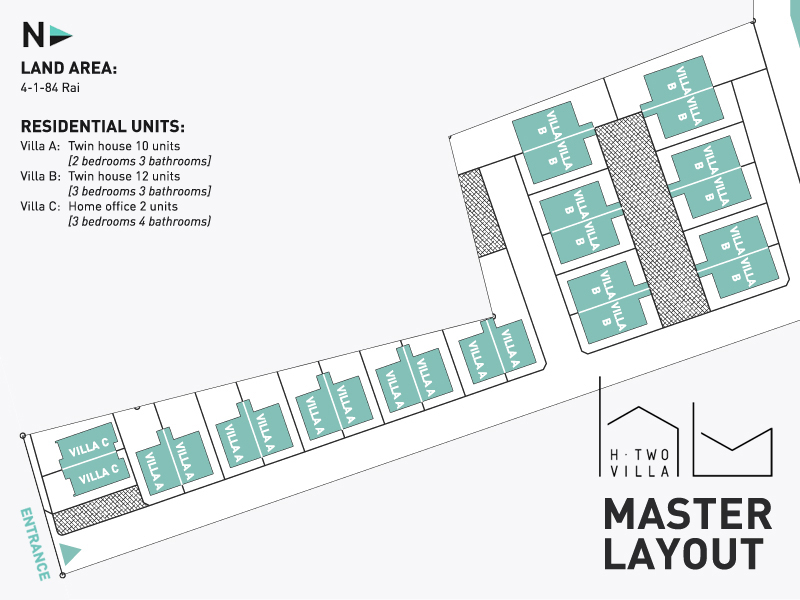 Land Area: 4-1-84 Rai Residential Units: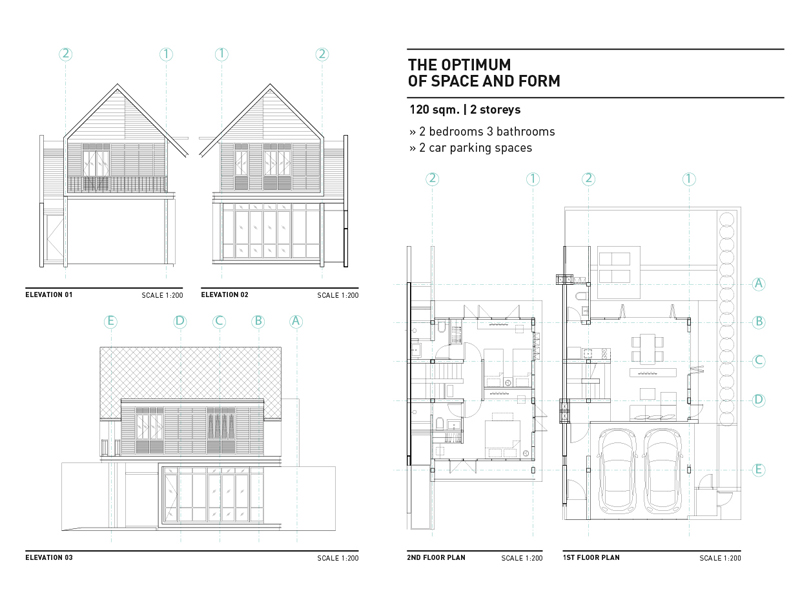 Villa A: twin house (2 Bedrooms 3 Bathroom ) 10 unit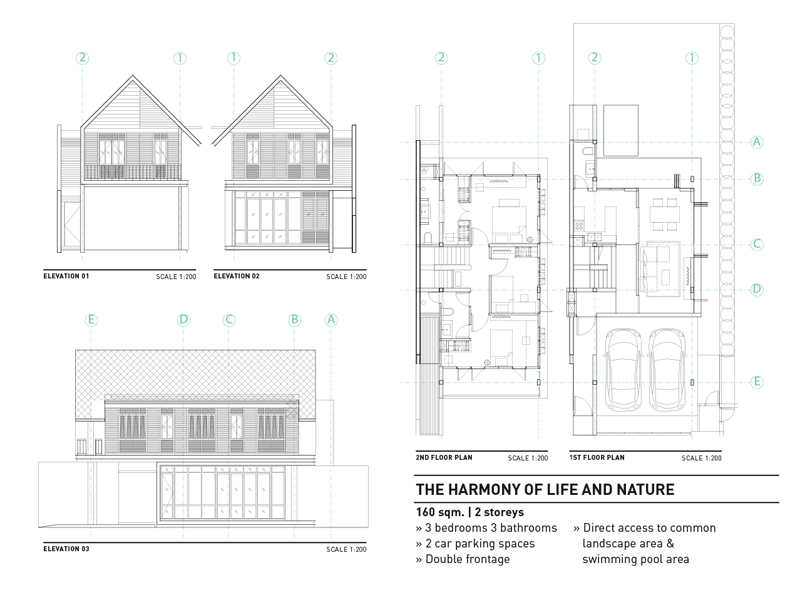 Villa B: twin house (3 Bedrooms 3 Bathroom ) 12 units


Location
Located at Petkasem-Huay Mongkol Road, Hin Lek Fai Sub-district, Hua Hin District, Prachuabkirikan Province.